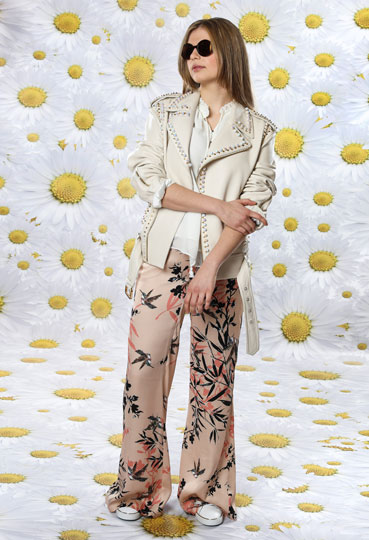 1.
MODERN BOHEMIAN
Hello boho girl! The bohemian trend is currently experiencing its latest revival and thsi time it features a modern twist. So what's the key to mastering this look? It's simple: you only need to add one boho piece to your outfit. Colours and print allow to tailor your outfit to the season. These flowery Marlene trousers from Patrizia Pepe make our hippy hearts beat faster, while the casual leather jacket from MCM is perfect for everyday wear. We're feeling a lot of #Love #Peace & #Harmony.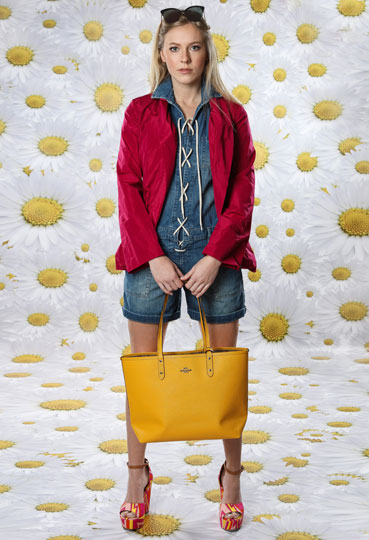 2.
JEANS UPDATE
Fashion fans have long known that 2018 is the year of denim. This year we will be wearing denim in all colours, shapes and styles, such as a daring denim jumpsuit. To give the look a spring glow, add accessories in fresh colours, such as this yellow bag from Coach. 
3.
CLASSY STYLE
All in white! White represents purity and this look is pure in perfection. Through the cool combination of cigarette trousers and a loose-fitting top, the outfit appears elegant, yet effortless. Splashes of colour in the form of the red MCM bag give the look a springly lightness.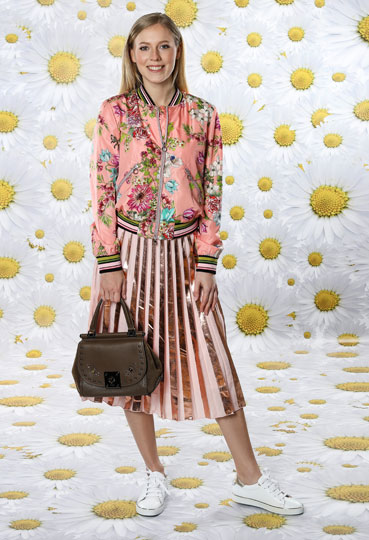 4.
THE BOMBER SPRING(S) INTO STYLE
This look tackles two trends in one. Your spring wardrobe needs floral, while the bomber jacket is always a safe bet when it comes to style. For more outfit inspiration, see our editorial on bomber jackets!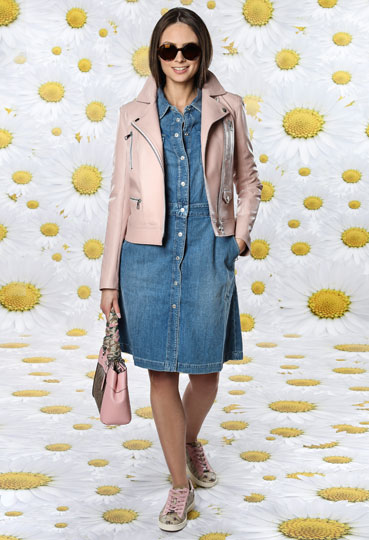 5.
BLOOMING DAHLIA
PINK IS BACK! We'll be honest: this trend isn't new, but if it were up to us, pink would be a evergreen perennial trend colour. The delicate hue can be combined powerful and delicate undertones and is a loyal outfit collaborator. Because we love this trend, we're coveting several accessories and floating on cloud pink.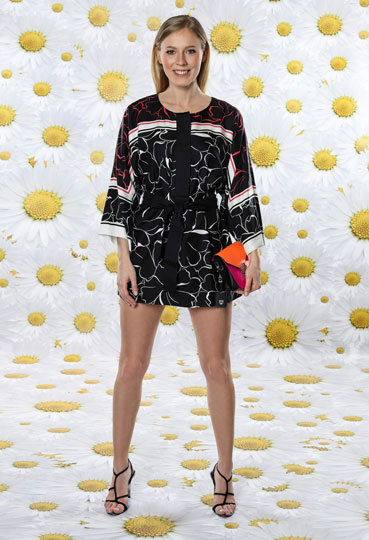 6.
SOPHISTICATED LOOK
A touch of silk, some exotic patterns and a few bright colours and you can do anything. With this look you're not only eye-catching, but also perfectly dressed for every occasion, be it a Sunday brunch in the spring sun with friends or a cocktail party: this look always enchants.