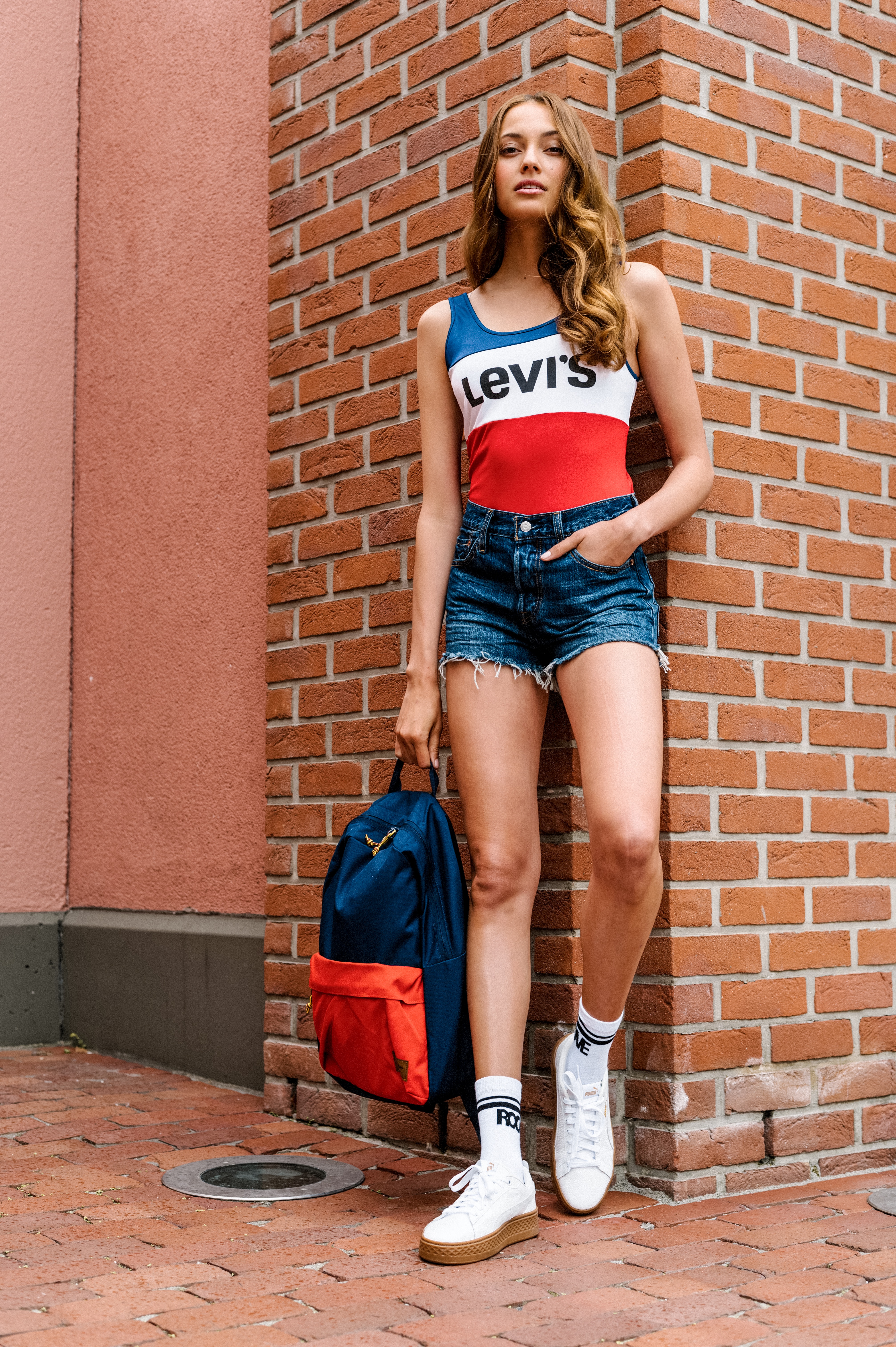 1.
Levi's®
Levi's® is the logo everyone knows. This is your go-to logo piece, a classic vintage look your parents wore and that will never be out of style.

Shorts and body by Levi's®, socks by Patrizia Pepe, shoes by Puma, and backpack by Timberland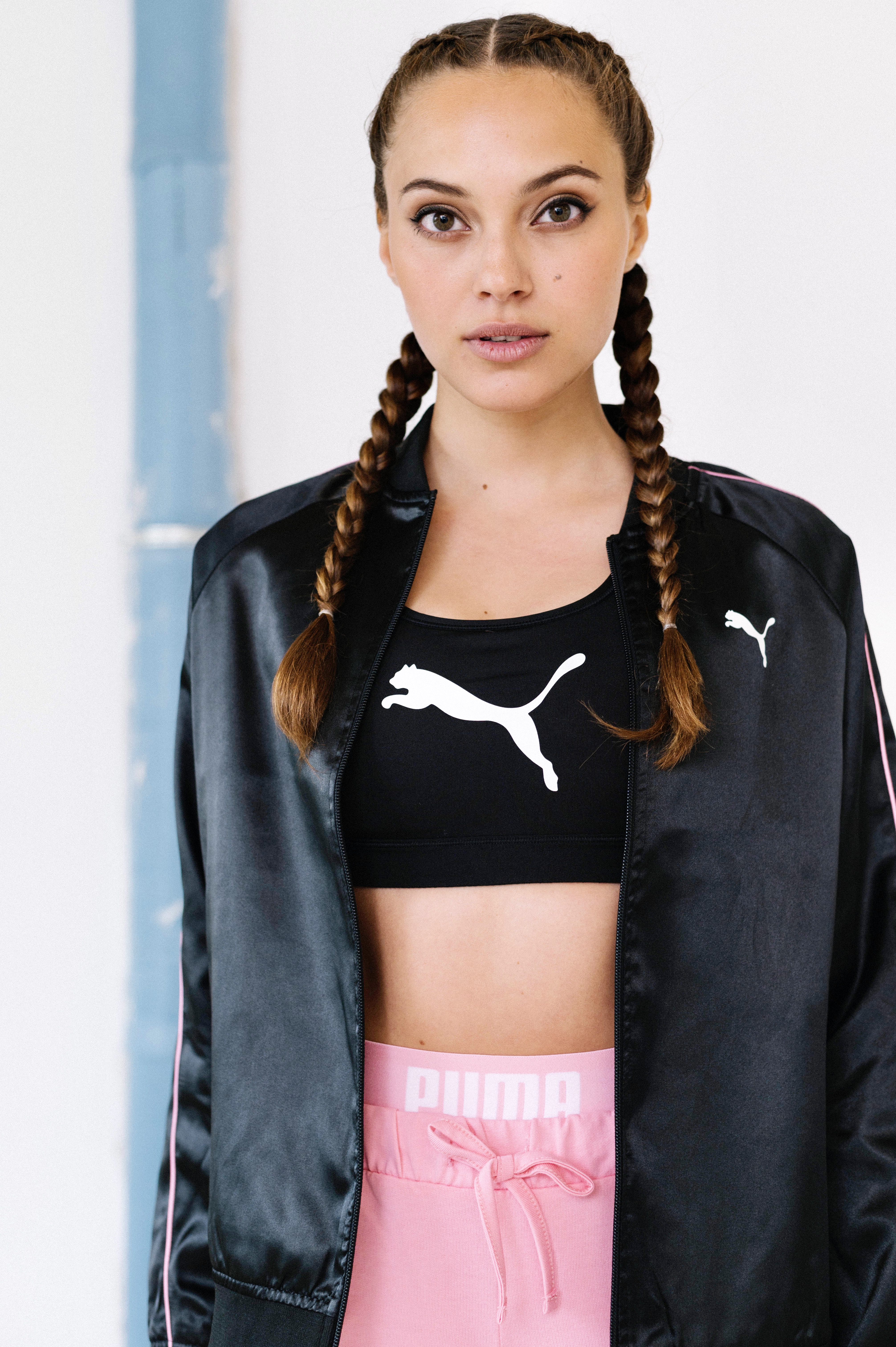 2.
Puma
For all those athletic girls out there: anything with logos is your perfect gym look and here is some of our favourite sportswear – whether for the treadmill or spinning bike.
Puma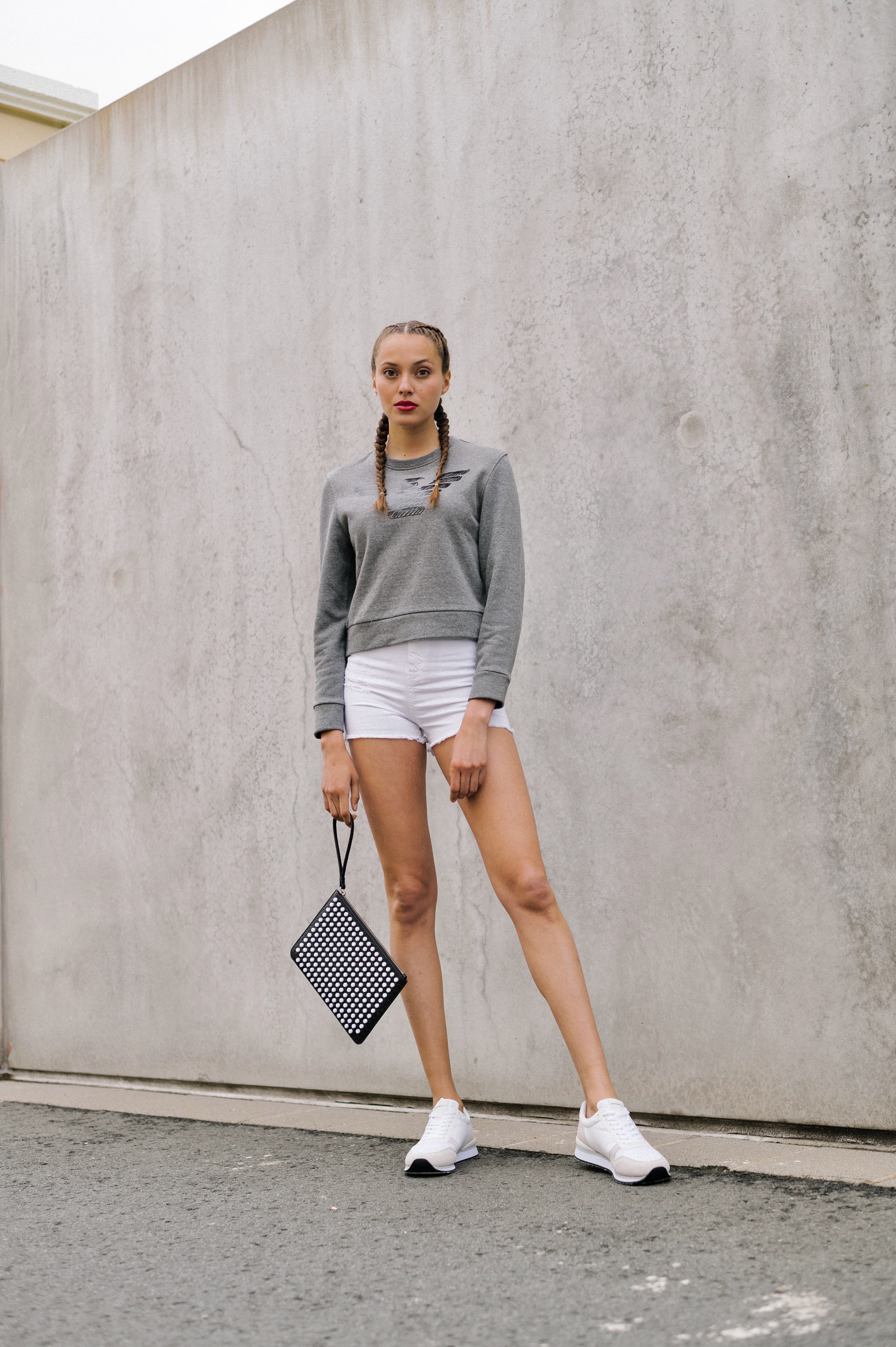 3.
Armani
Armani also shows in its current collections just how cool logos can be.
Armani