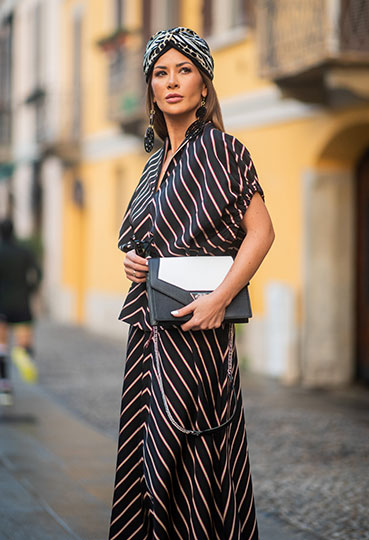 1.
Scarves
A beautiful scarf is the most practical of accessories – a lightweight extra layer that's easily packed away should the mercury soar. Invest in luxury fabrics that feel amazing on your skin, be it soft silk, cosy cashmere or cool-as-cucumber linen. From a plain foulard and classic polka dot to pretty floral or patchwork pattern, use a scarf to add a spritz of colour, texture or pattern to your outfit.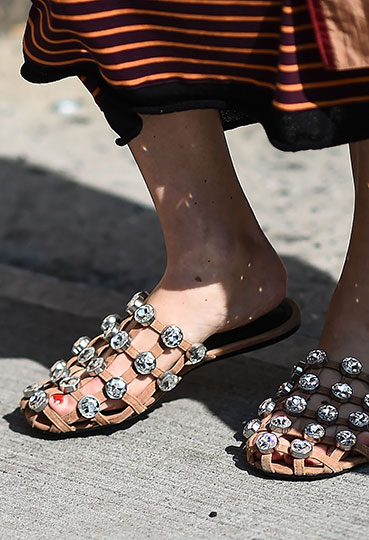 2.
Shoes
Ladies, have fun with your footwear with this season's embellished shoes. A shimmer of crystal detailing at the toe, or a gentle flutter of feathers at the heel adds instant glamour. On hot summer days, you'll be thankful for barely-there sandals – just don't forget to book a pedicure in advance, you'll need your tootsies looking their best for this minimal look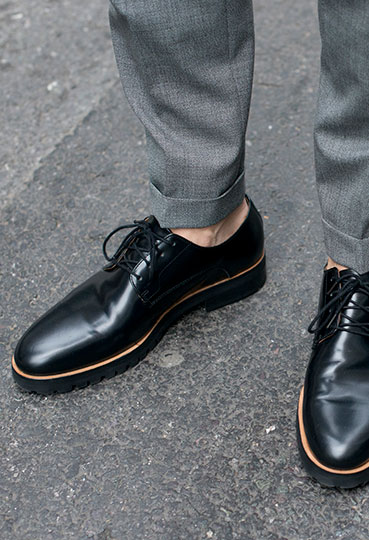 3.
Leather
A classic gentleman's shoe will never let you, or your suit, down. It needn't be boring either, there's nothing more distinguished than a beautifully made pair of brogues or smartly polished monk strap shoes – and like every good investment, a pair of gentleman's shoes just gets better with time. For a more relaxed look you can always opt for penny loafers. Meanwhile, a belt – in luxurious leather or suede with a discreet buckle – is a nice finishing touch.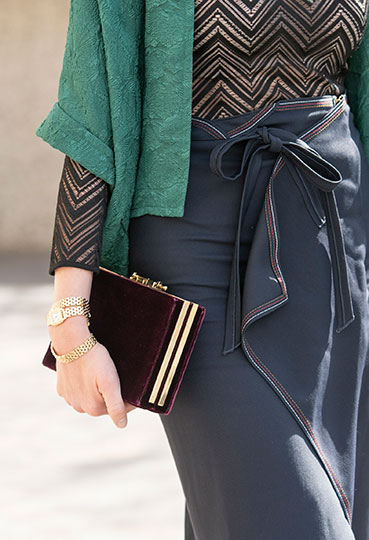 4.
Bags
A well-constructed bag makes admirable arm candy. Mini trunk or box clutches are totally adorable, as are their hands-free counterparts: the new crop of structured belt bags. If you need more capacity, you could always embrace the double bag trend and load up with two different sized bags (matching or mismatched, as you please). Colour-coordinate your bag to your outfit, opt for a bright clashing colour, or keep it classic with snappy two-tone black and white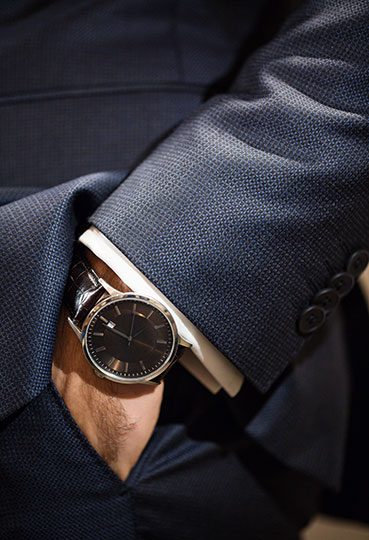 5.
Watches
Time made tangible, a wristwatch is a personal style signifier par excellence. When paired with a suit or elegant evening dress, a low-profile watch will always look the part, while more rugged timepieces with a sporty heritage add a masculine edge. When it comes to choosing a watch, it's all about the details, right down to the numerals, winding mechanism and the strap material. Gentlemen, don't forget the dial: a midnight blue dial complements a dark blue suit superbly.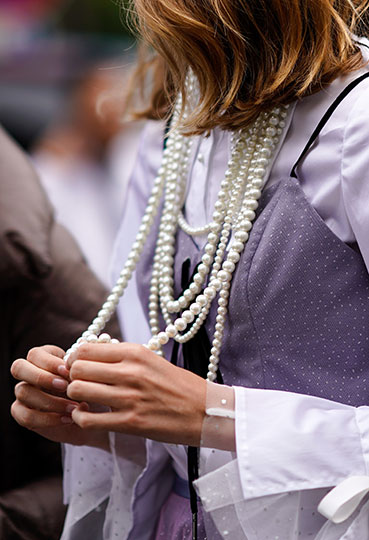 6.
Jewellery
Finally, jewellery that's awash with shells and pearls will take any dress to the seaside. Big and bold, the modern pearl is a world away from the demure strings that grandmother wore – think large and luscious hoop earrings or gorgeous drops with organic baroque pearls. Meanwhile a bracelet of conch or cowrie shells on your wrist adds a carefree bohemian vibe. For an eye-catching look, channel the trend for maximal 80s chains and statement love hearts.